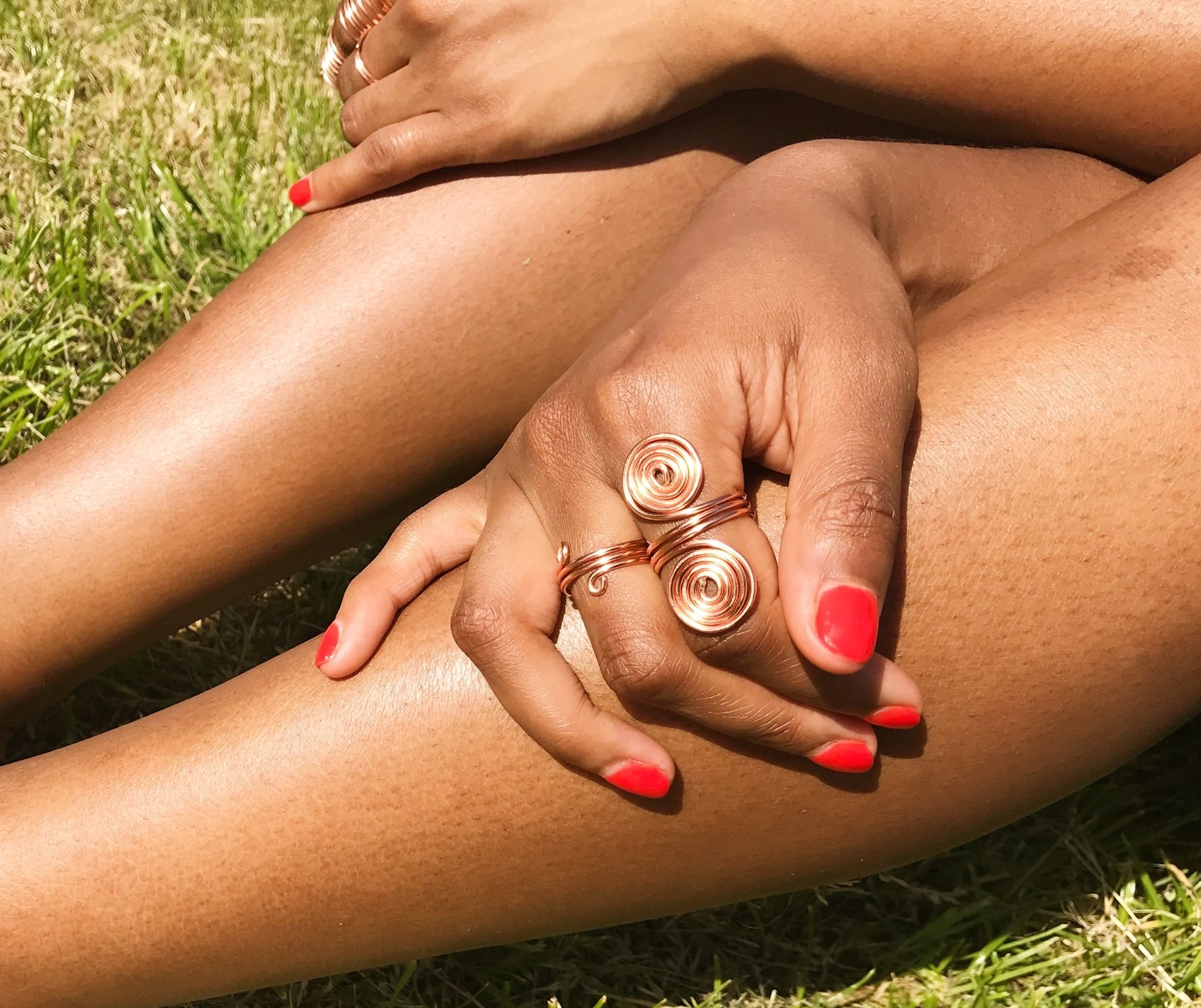 FIGURE 8 SPIRAL RING
I love the way the Figure 8 Spiral compliments your fingers.
Your spiritual Armor.
Copper unblocks, releases and stimulates the mental and physical flow of energy; amplifying your thoughts and enhancing psychic ability. This metal has been consistently used as a remedial source for over hundreds of years. It has powerful grounding energy. Copper encourages you to achieve physical and emotional alignment, which will result in clearer thinking and less aggressive behaviour. This metal is often used to recharge and cleanse crystals, and arguably one of the most effective methods of doing so. Copper is instrumental in the physical and mental healing of the wearer. Wearing copper jewellery has for centuries been used as a deterrent, reducing arthritic and rheumatic diseases; it alleviates cramps and helps in preventing wear, tear and calcification of the joints.
This ring is available in three colours.